Pre-Christian through the Second Century >>
Important Events that happened before the time of Christ.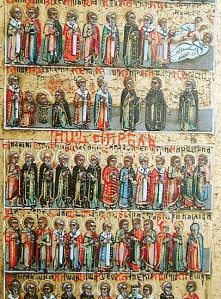 Important events highlighted in blue.
c.

B.C. 1500:

Hinduism

developed in India. Hinduism has so many different sects it is not with listing them. (751 million!)
c.

B.C. 500:

Buddhism

split from Hinduism, and was founded by Buddha, Prince Siddhartha Gautama of India. Buddhism is also plagued with division. Examples: Theravada, Mahayana, Mantrayana, and Zen. (334 Million)

Important Events within Christendom up to the end of the Second Century.

Continue to the next time period.