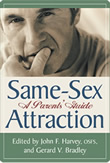 You can change! Same-Sex attraction is a learned permissive behavior and can be changed. Check out the links below for help.

Courage

NARTH - National Association for Research and Therapy of Homosexuality

A Parent's Guide to Preventing Homosexuality by Dr. Joseph Nicolosi Ph.D.

Help for those struggling with homosexuality from the Family Life Center

peoplecanchange.com - Men who have left homosexuality show others the way out.

The Same Sex Attraction Morality League
From the Vatican:

Letter to the Bishops of the Catholic Church on the Pastoral Care of Homosexual Persons

Considerations regarding proposals to give legal recognition to unions between homosexual persons

Catechism of the Catholic Church on the issue